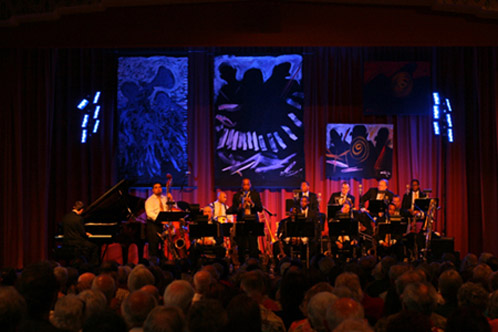 Concert photos © 2011 Tony Finnerty and © 2011 Vidad Flowers. Used with permission.
JazzArt® appears with
Wynton Marsalis &

the Jazz at Lincoln Center Orchestra
Dramatic 7'x 11' JazzArt® stage panels and paintings by E.J. Gold and Grace Kelly Rivera hung in the performance space, Saturday, June 17, 2011, for a gala concert by Wynton Marsalis and the Jazz at Lincon Center Orchestra at the Grass Valley Veteran's Memorial Hall, a Center for the Arts presentation, director Julie Baker.