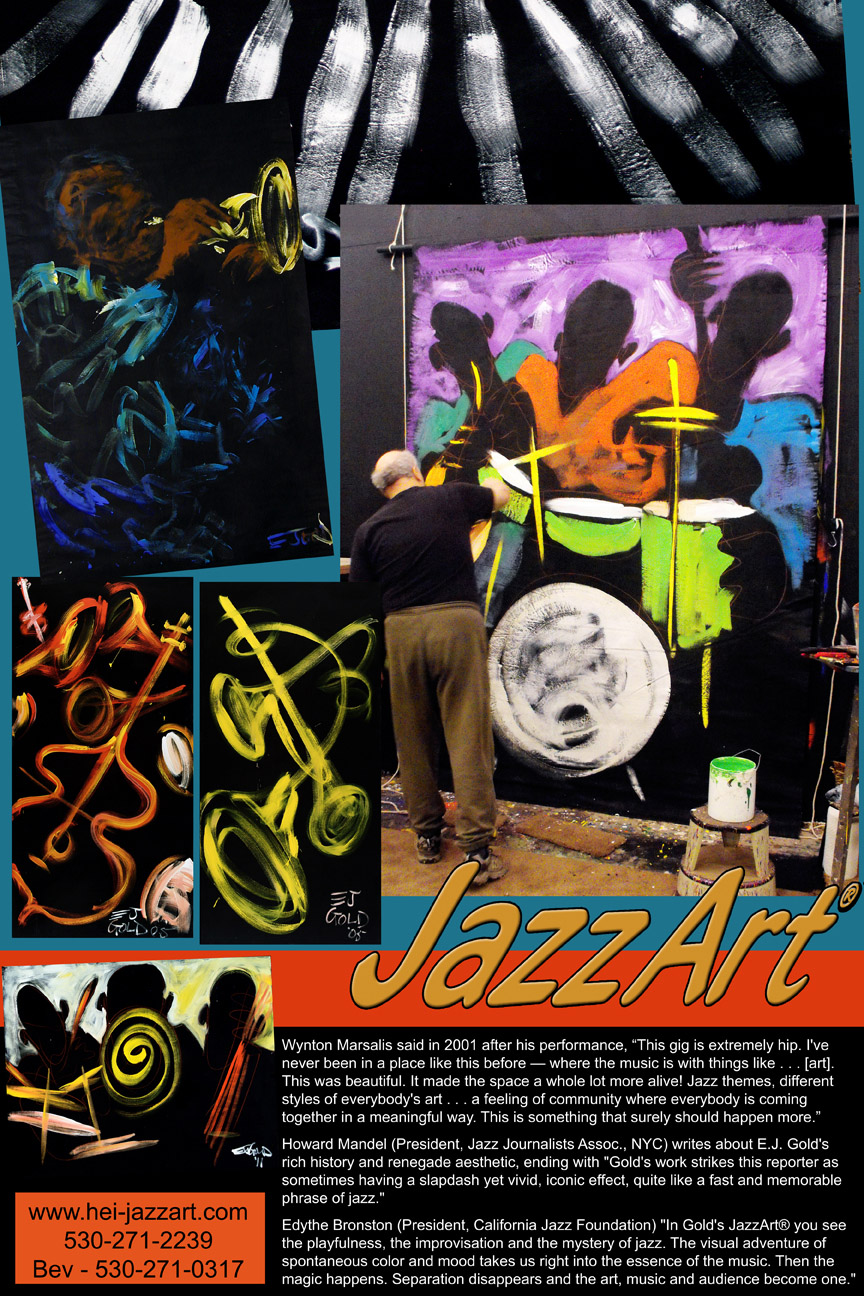 About Us
Heidelberg Editions International, established in 1985, arose in response to the creative and artistic output of founder and artist E.J. Gold, to produce multiples of his sculpture, serigraphs, lithographs and etchings. Its role quickly expanded to administer exhibits and tours of the artwork, as it was booked into museums and galleries in New York, Los Angeles, Denver, Santa Fe, Prescott, Detroit, Chicago, Palm Beach, Toronto, Vancouver, London, Munich, Oslo, Barcelona, Paris, Rome and the former Soviet Union. It also responded to the need for licensing artwork for book covers and illustration, CD covers, advertising, logos and other uses.
HEI was the FIRST to hold online art auctions. Even before eBay, HEI was holding LIVE art auctions in a chat room, where the art was displayed on the virtual wall and the bidders were avatars in the chat. HEI has also put on fundraising auctions for other non-profits such as Lori Belilove & the Isadora Duncan Dance Company and the Museum of Ancient and Modern Art.
HEI also works with private collectors, corporations, nonprofits, galleries and art dealers for showings and acquisitions.
HEI JazzArt® had origins earlier than HEI, because it derives its earliest influences from E.J. Gold's juvenile work as an exhibiting artist at the Museum of Modern Art in New York in the 1940s, a time period in which he was privileged to be surrounded by the artists and intelligentsia of the day, including Merce Cunningham, John Cage, Orson Wells, Isaac Asimov ...
JazzArt® took shape in HEI when E.J. Gold enthusiastically painted for the 2001 Wynton Marsalis concert in Grass Valley. The musicians and audience responded with equal enthusiasm and the love affair has snowballed from there: E.J. Gold became the Official Artist for the International Association for Jazz Education, providing stage panels and paintings to exhibit at its huge annual meetings, as well as convention artwork. There has been a steady stream of requests for exhibit of JazzArt® and performance venues are increasingly availing themselves of the dynamic synergy JazzArt brings to the music.
In addition to supporting the considerable ouevre of E.J. Gold's artistic output, HEI JazzArt® also represents Grace Kelly Rivera, S.L. Boyd, Lin Larsen, R.C. Trice, Tom X, Leila Currah, Aviko, Zoe Alowan, Della Heywood and Douglass-Truth.